Marmaris Base
Orhaniye
Palmiye Yacht Club of Orhaniye Kızkumu beach has become the second location preference of Sailfleet as of April 2022. Orhaniye is the first choice of many sailors with its safe location and its location overlooking the Hisarönü Gulf.
Sailing in Hisarönü Gulf 
Thanks to the indented structure of the Hisarönü Gulf, this region also has many alternatives in terms of overnight stays, as in Göcek, but it also gives sailors the chance to sail in sheltered seas that do not raise much waves. If the overnight stay is to be made in the bays in the north of the gulf during southerly weather in this region, it is useful to be careful due to these bays are open to the southerly weather.
By restaurants in the bays in Hisarönü Gulf, you will meet the gourmet quality food that you have never tasted before, both seafood and meat derivatives.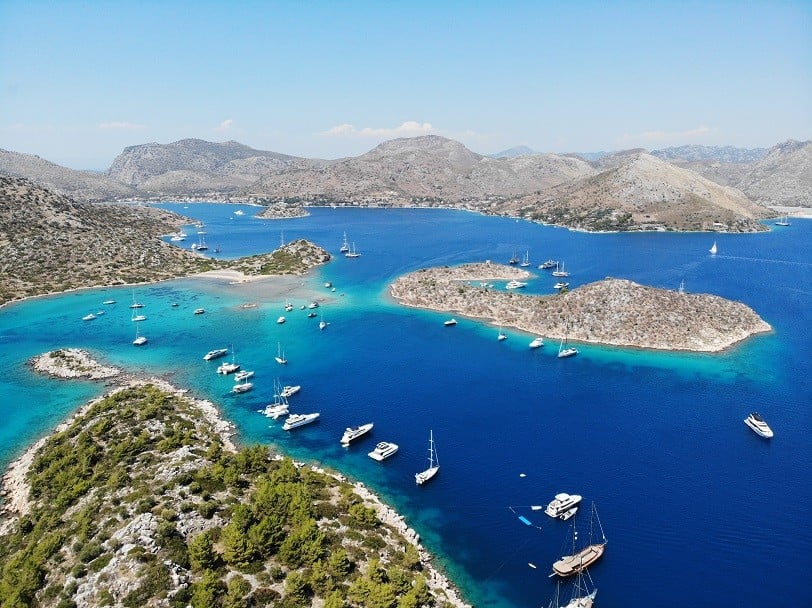 Palmiye Yacht Club
At Palmiye Yacht Club, which will host our boats with its warm atmosphere and cute long T pier, you can taste delicious dishes in the restaurant or sip your cocktails in the pool during the preparation process of your boat.
In the fully equipped Palmiye Yacht Club, there are toilets and showers where you will feel as comfortable as at home. In case you arrive at your boat before your charter date, even if your boat does not have any vacancy, you can stay in the clean rooms of Palmiye Yacht Club.
Our Sailboats in Marmaris Base
Almost all of our boats to be found in our Orhaniye location are mostly the newest models in our fleet and have been selected with attention to give our guests a range variety to give the best service.